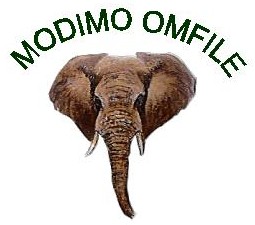 If you're looking for the true spirit of Africa, you'll find it hidden at Modimo Omfile, where life takes on a new rhythm and the pace is set by the Bushveld itself!!


Modimo-Omfile Guest Lodge was our dream ~ which we planned and built with the desire to share the beauty and quiet serenity of this prime bushveld with other nature lovers and for them to experience a weekend away with a difference!!


In the heart of the beautiful 'North West Bushveld', Modimo Omfile is situated 20km outside Brits - only 70 minutes drive from Johannesburg and Pretoria. Close to various tourist attractions and en-route to Sun City and the Pilanesberg National Game Park, this homely bush lodge with its warm, friendly atmosphere, offers its guests a tranquil rustic setting in which to experience and enjoy the exhiliration of the bush...........